BYE BYE SUMMER
Recognized by Greek Communication Design Awards
Background:
In Greece is very typical, by the end of summer, to have "farewell parties" as a tribute to those awesome memories from the carefree days by the beach. In that spirit, Molliz, a café bar in Athens, organized a thematic party called "Bye Bye Summer". We tried to visualize it; we thought that a summer day comes to an end only when the last grain of sand falls down from our tanned skin. 
The idea:
A handmade poster with real sand typography. Basically, the poster was printed with the main message missing, but just as an artboard (a background) where we would write later. The paper was sprayed with glue by using the stencil cut out and the sand was placed on it. We left the posters to dry out and finally just a little shaking was enough to reveal the sandy typography. Finally, when the posters were placed on the walls - as the days passed by - the sand of the letters started falling down and the message was fading out by saying BYE-BYE summer in the most appropriate way.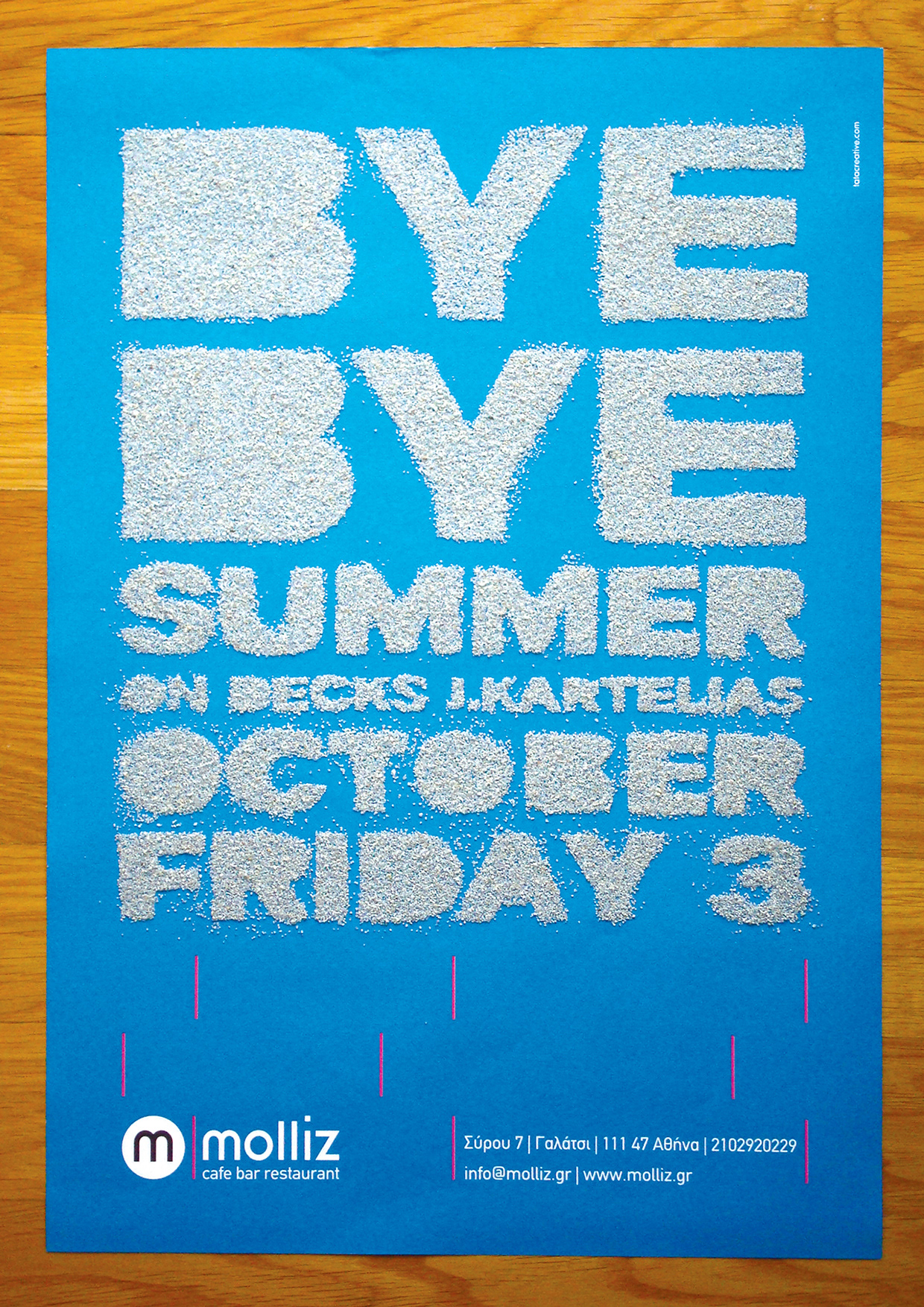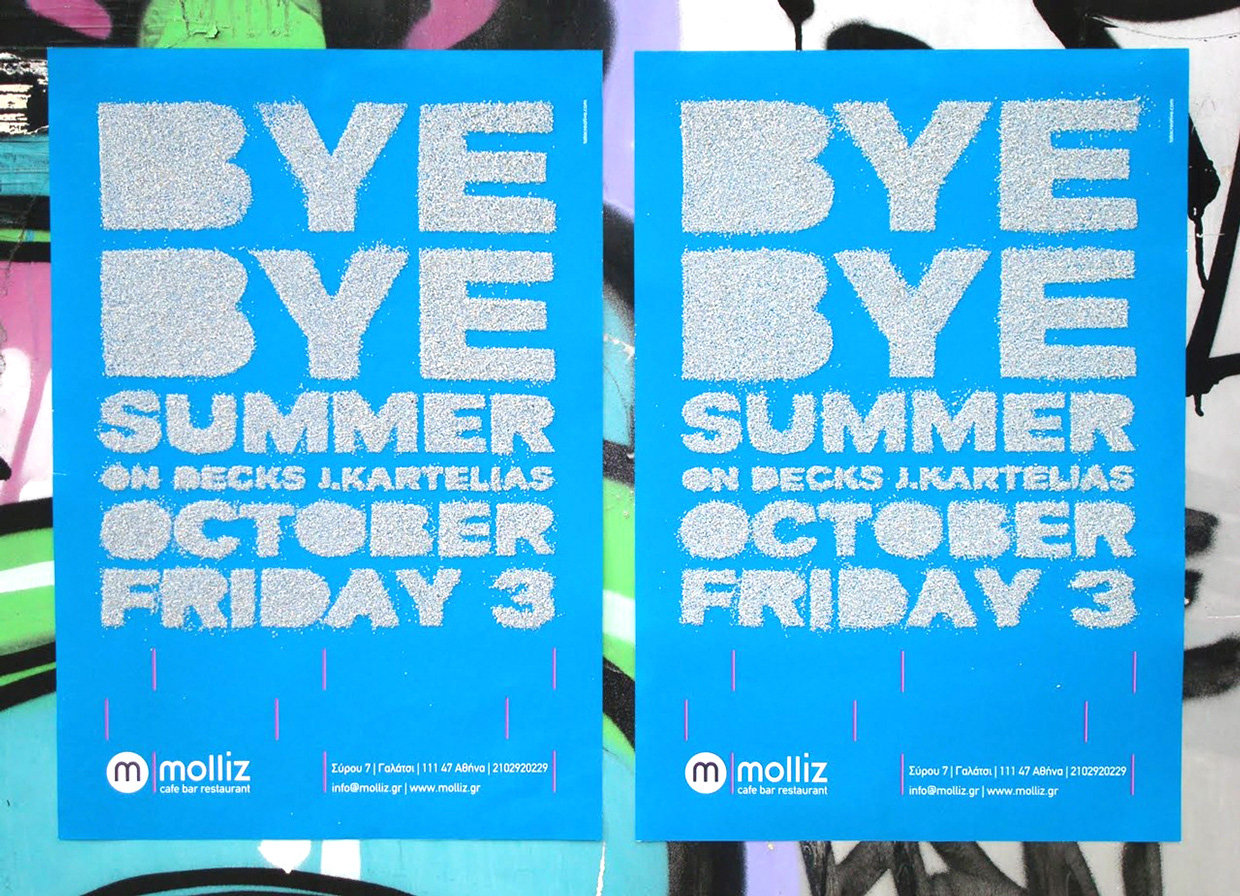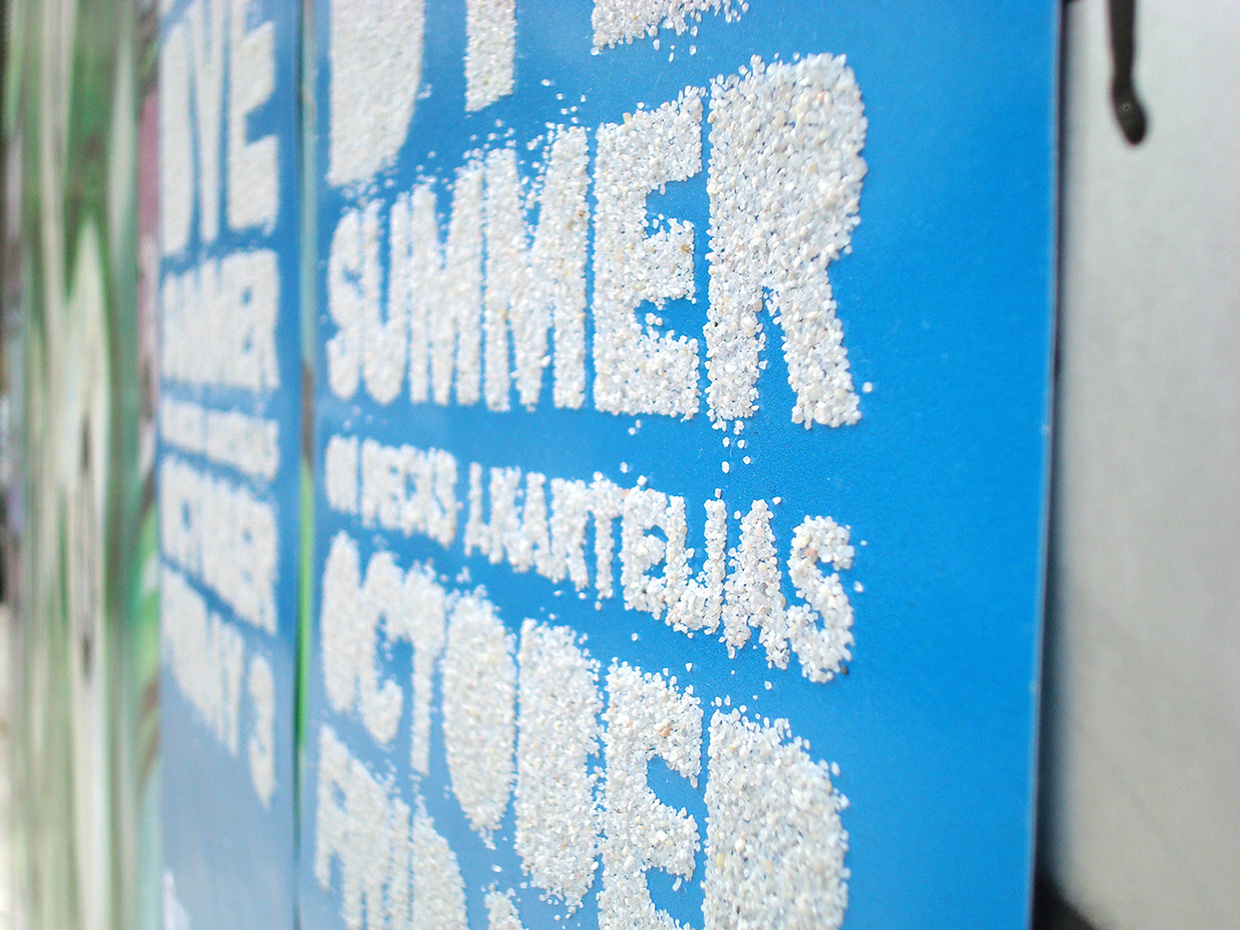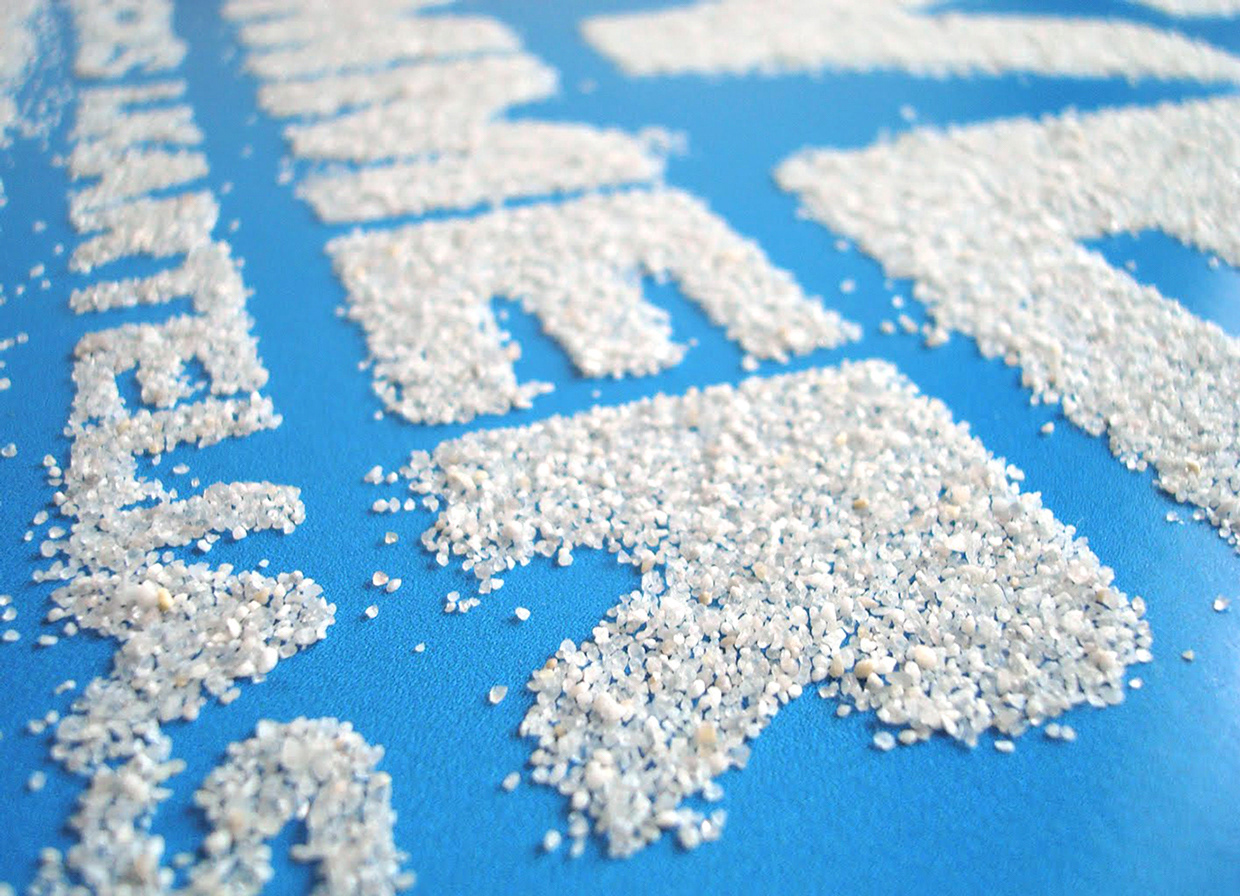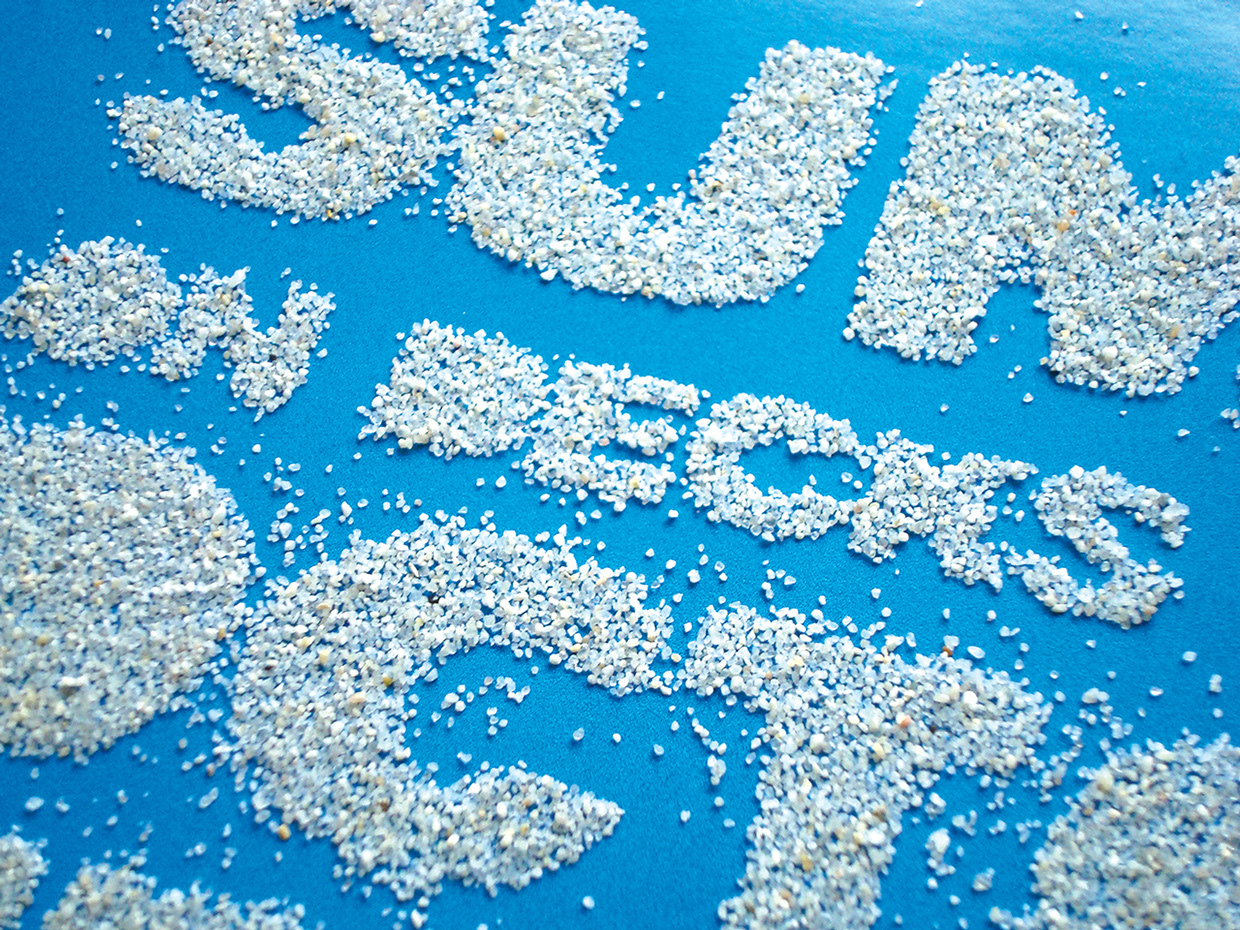 LOVE LIFE POSTERS
Recognized by Greek Communication Design Awards
The inspiration comes from the event name and of course the date, 14.02, Valentines Day. Also, the Oldskool House music that Feel K. use to play, gave a boost to the concept. Everything was done handmade; on the wall, on the tree, and on the bench. As we use to do when we were teenagers, the years that we wrote about our love everywhere.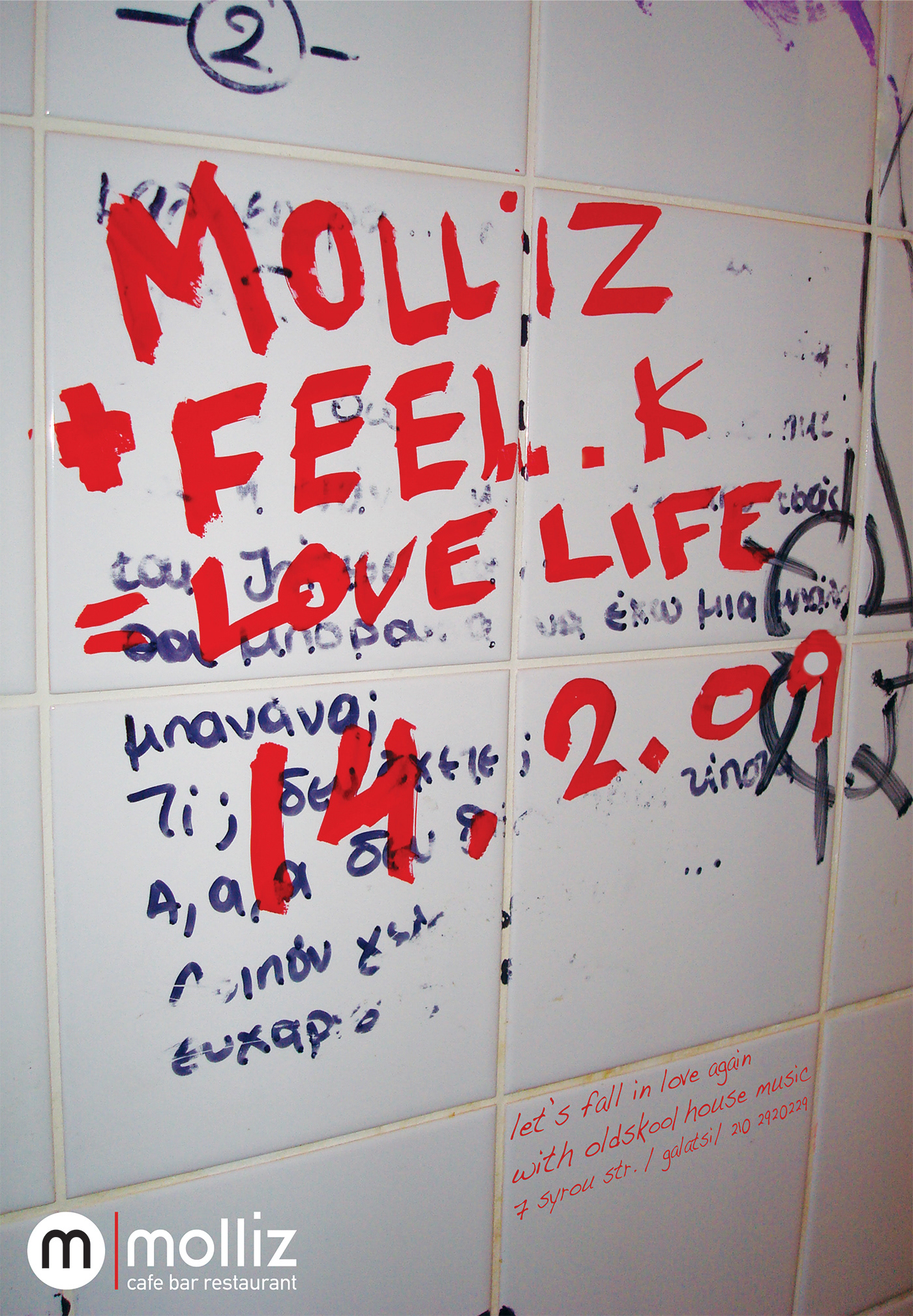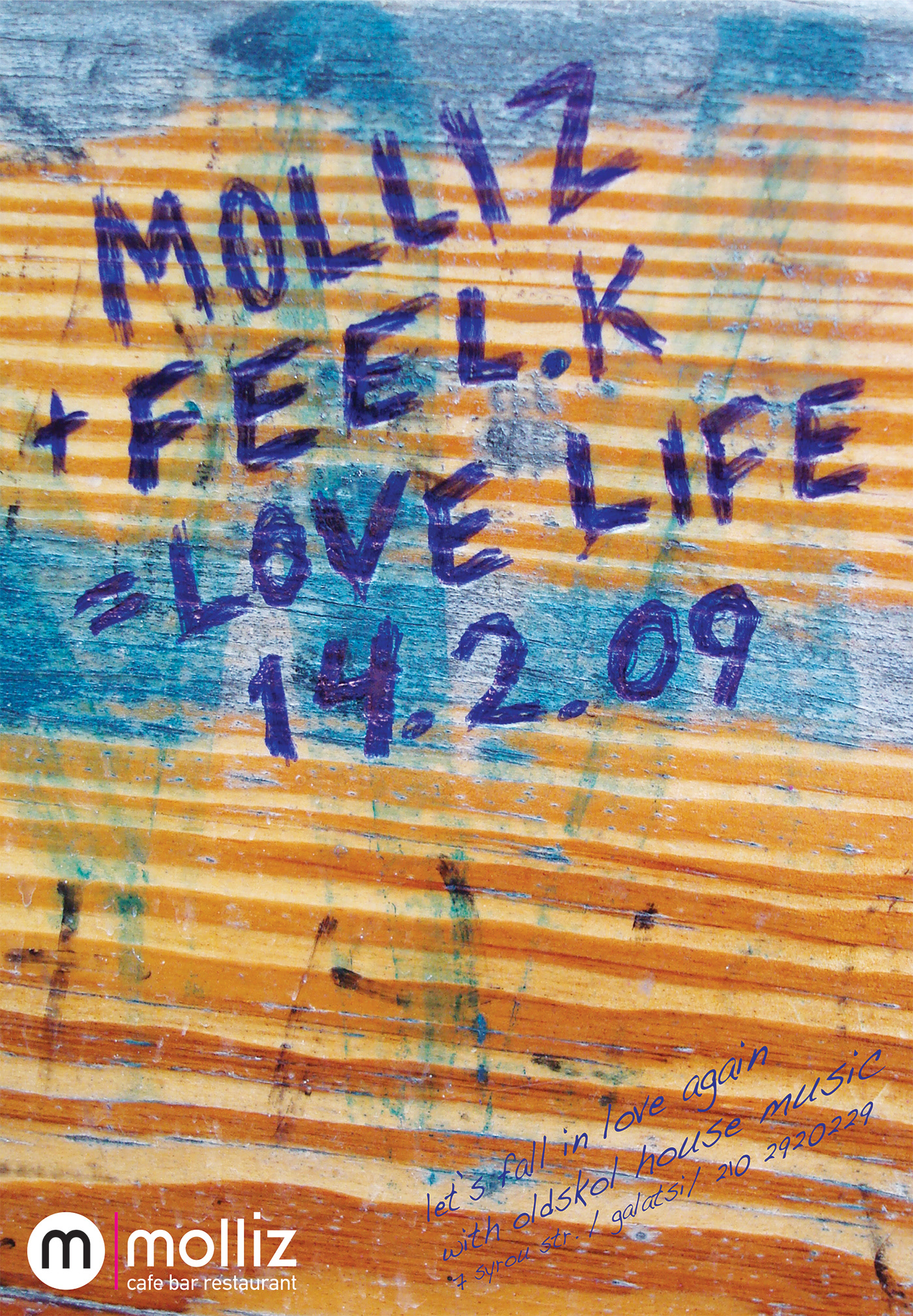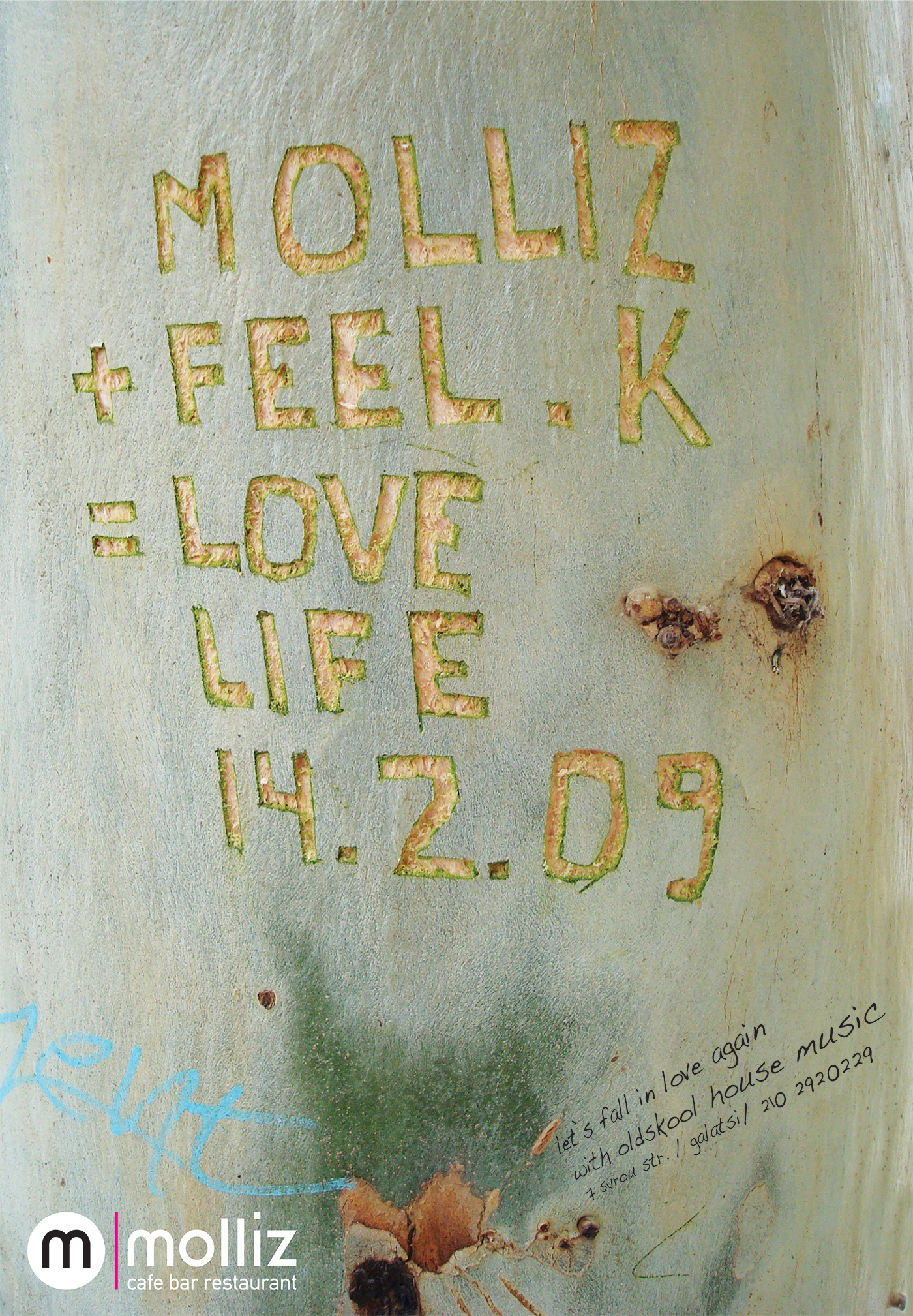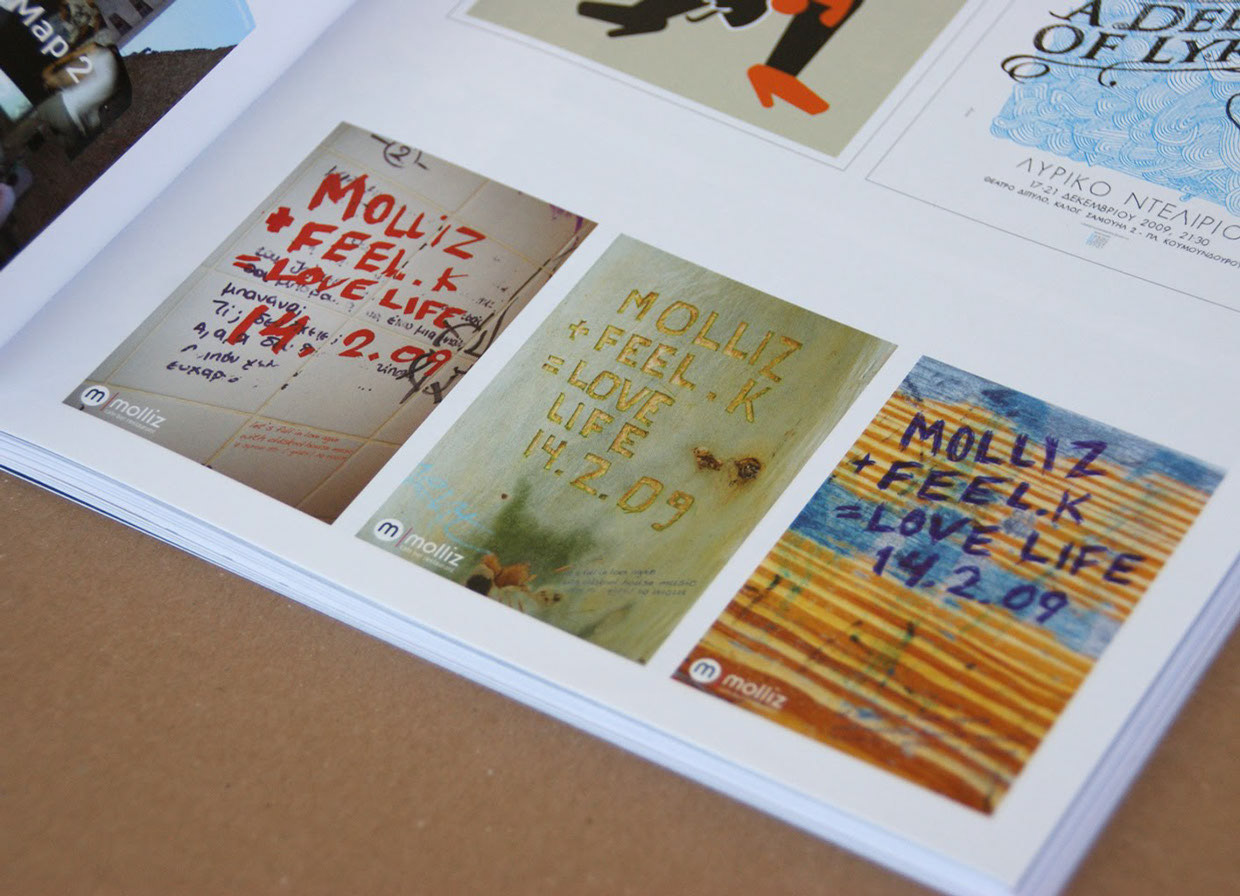 XS-S-M-L-XL Business Cards 
Recognized by Greek Communication Design Awards
So far, you could find clothes in all sizes. Now you can find business cards of a Fashion Designer as well.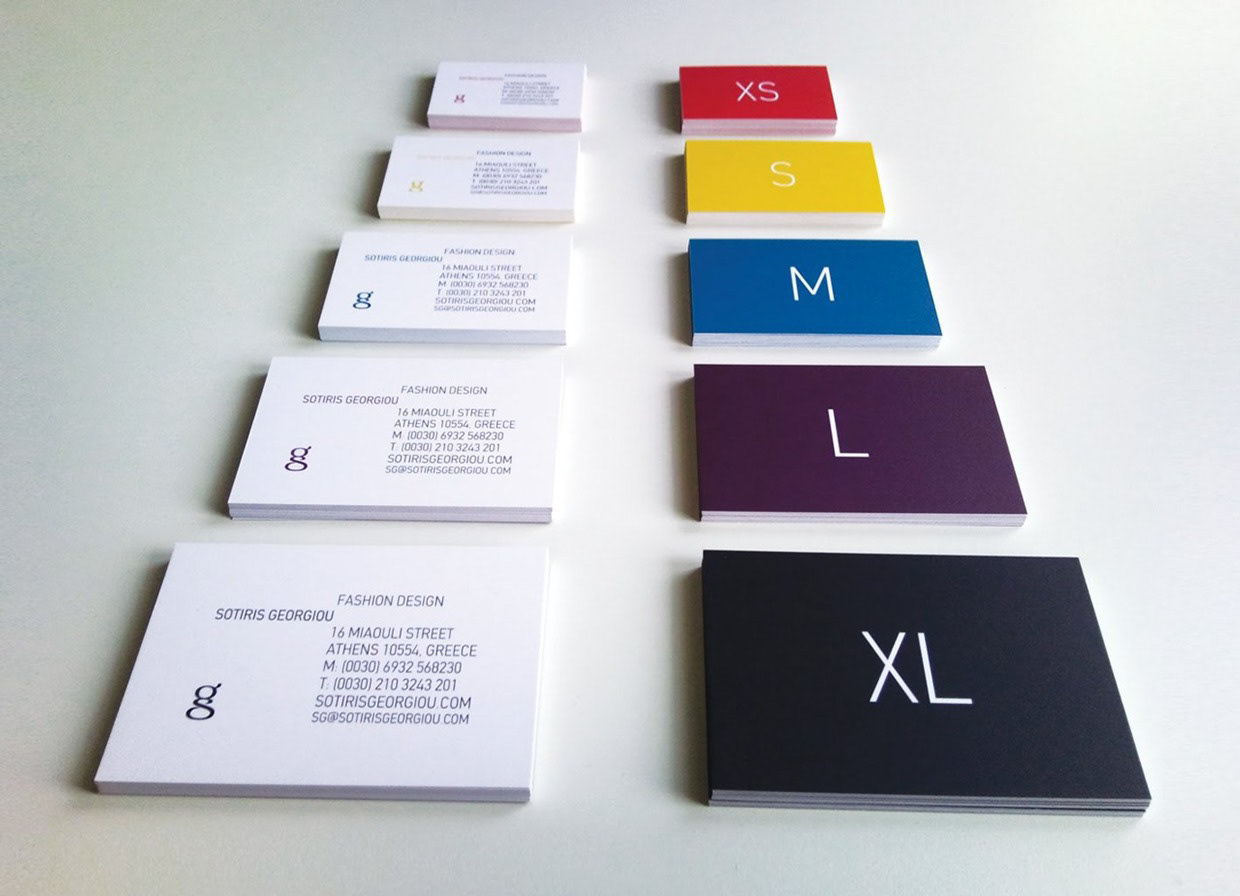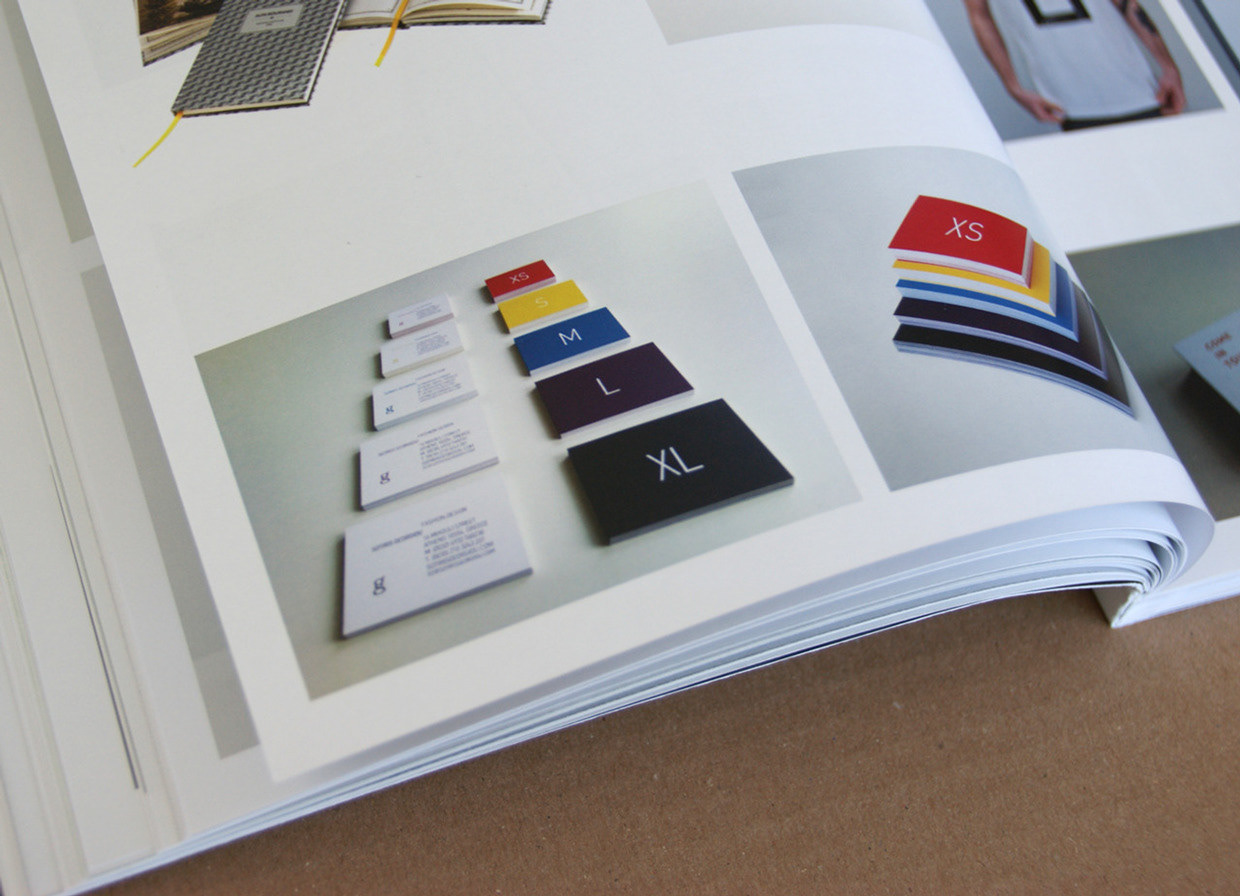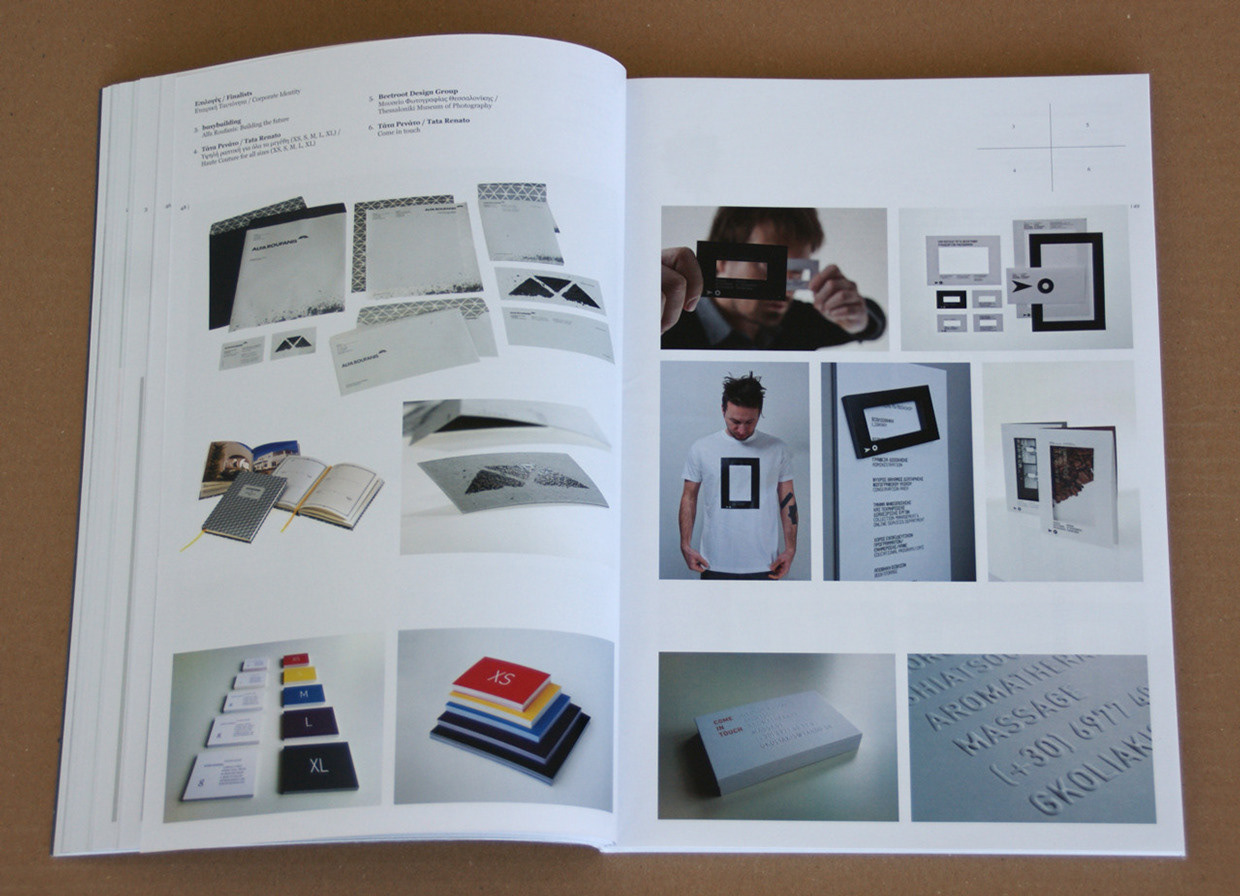 TABLECLOTH POSTER
Handmade poster, using a real, cheap paper-tablecloth from greek islands. In fact, we asked friends who lives in islands such as Santorini, Andros, Tinos, etc. to send us the Tablecloth so we could cut them and use them for the posters. In Greece is very common, let's say a tradition, for the taverns in islands to have those tablecloth with the map of each island, so during the lunch tourist could learn more about beaches, etc. Once you see it, it takes you directly there.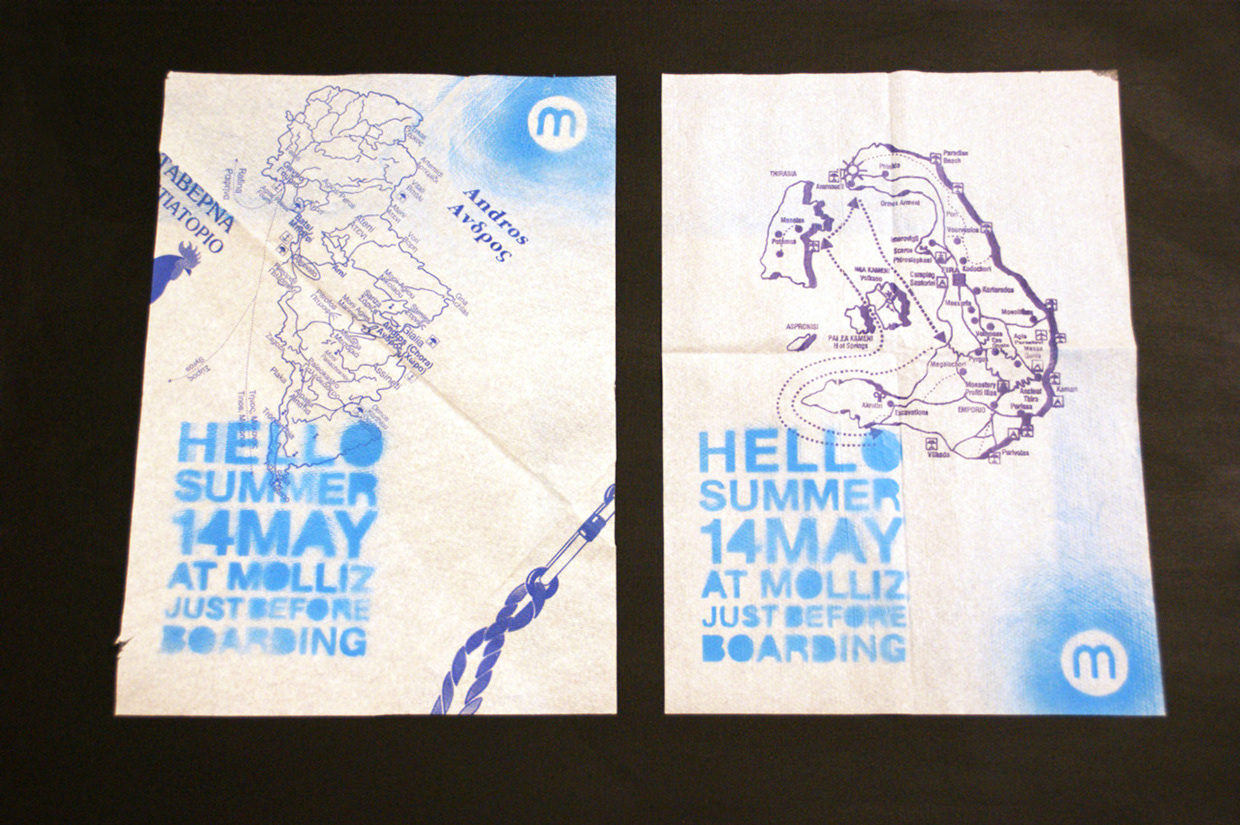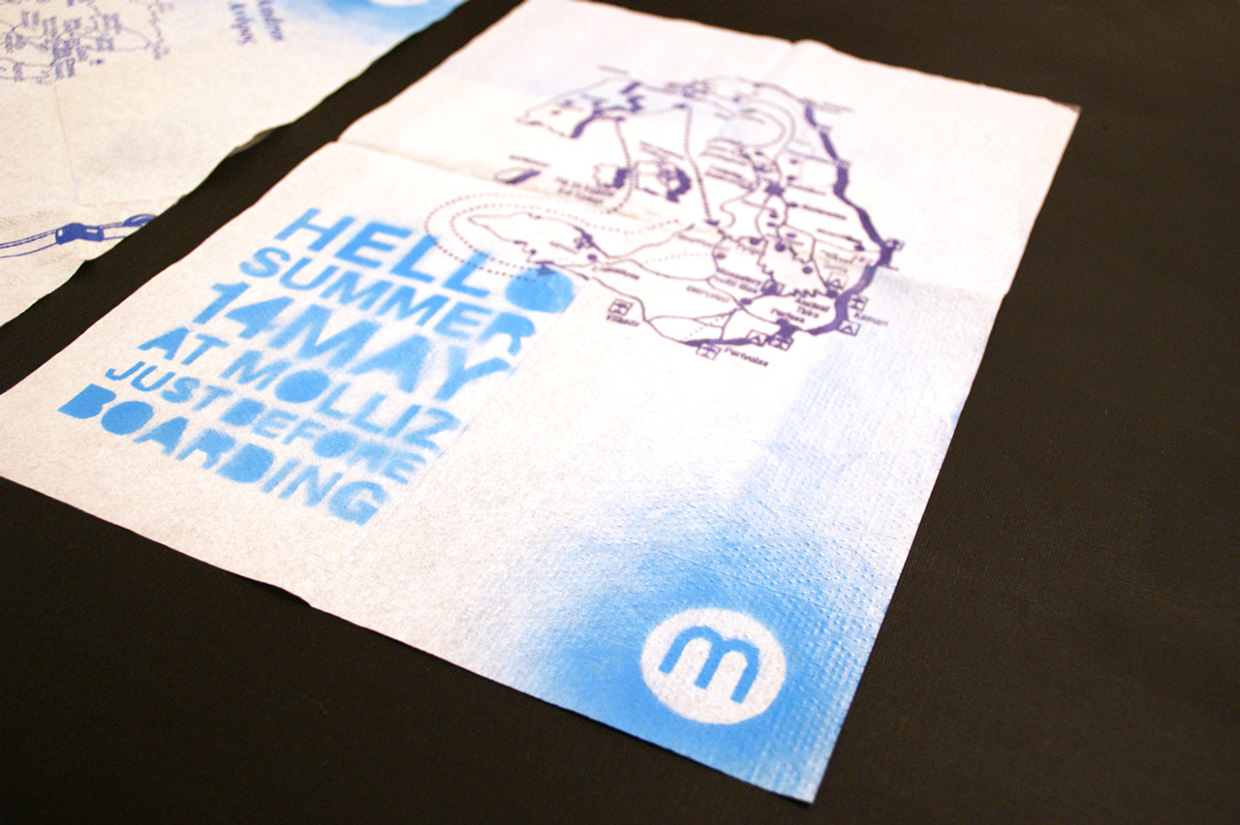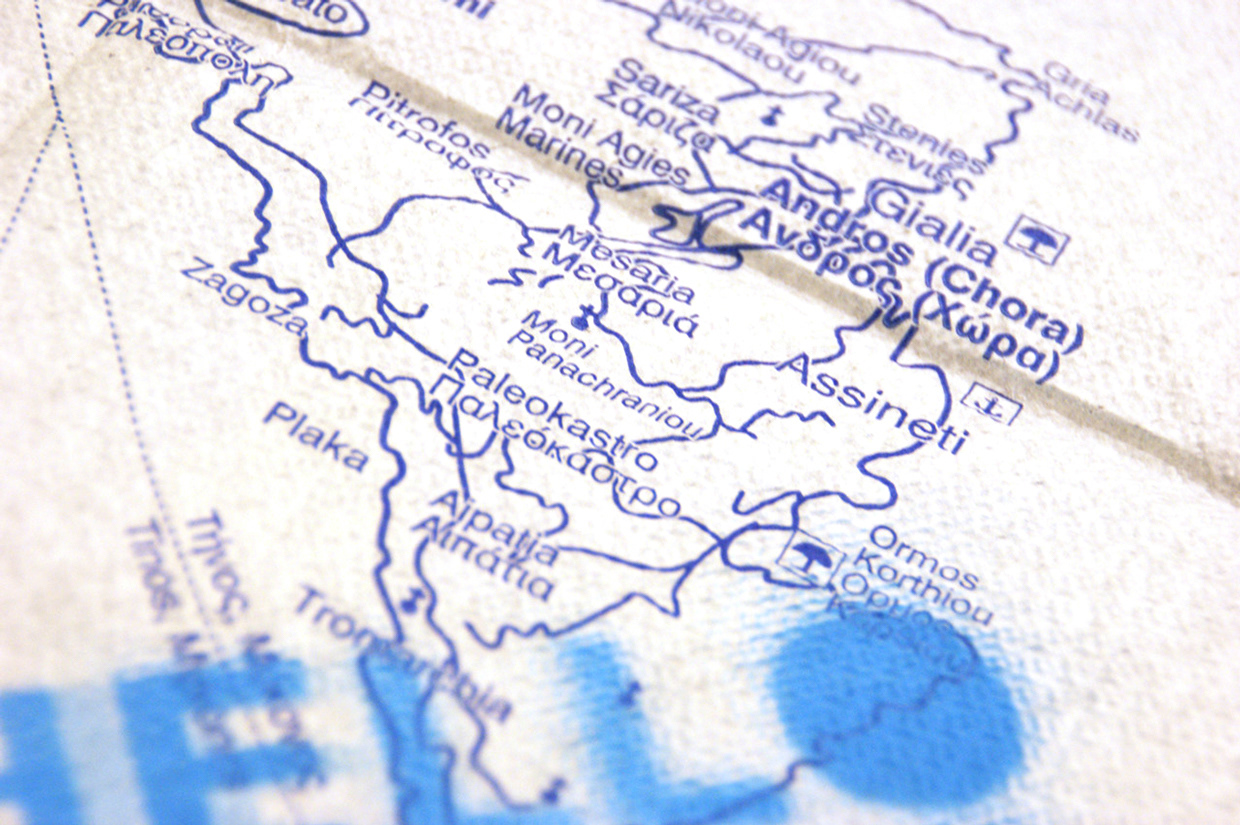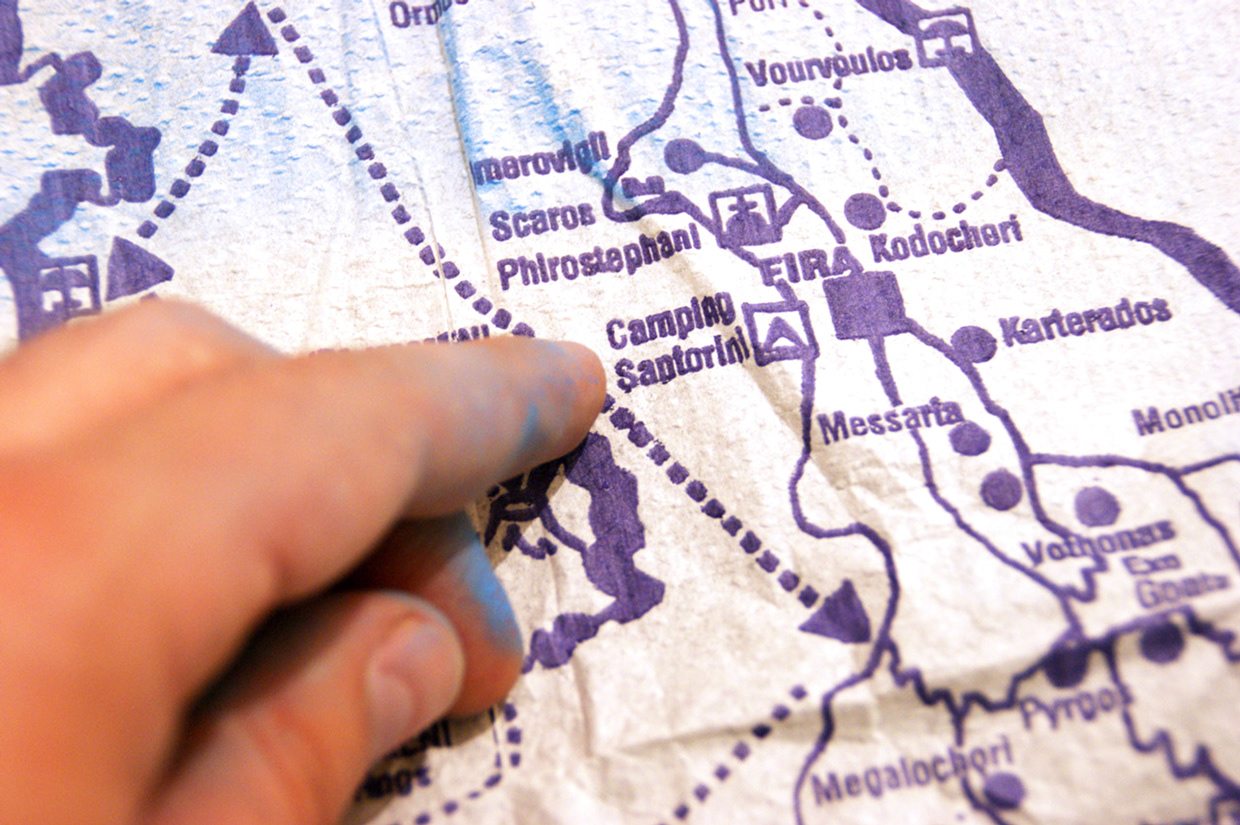 GREETING CARD for DDB  
Recognized by Greek Communication Design Awards 
We used our X business cards as greeting cards. Copy: XmasCARD. We do not recycle our greetings. 
But we do recycle our old business cards. 2009. Wishes for a green planet.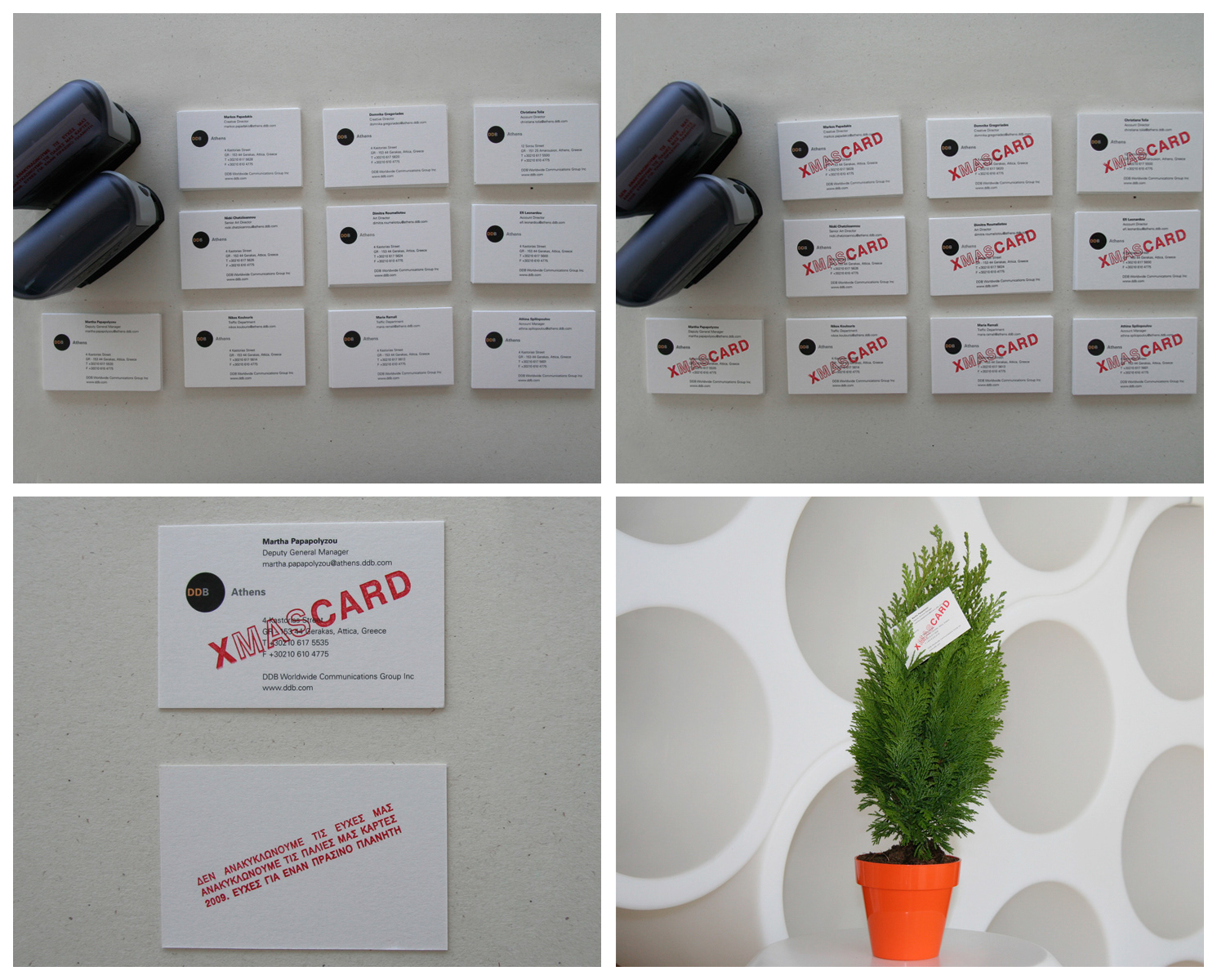 OPEN SOURCE CONFERENCE ALBANIA
Concept "Hack everything" #Arduino #HackOnFruits